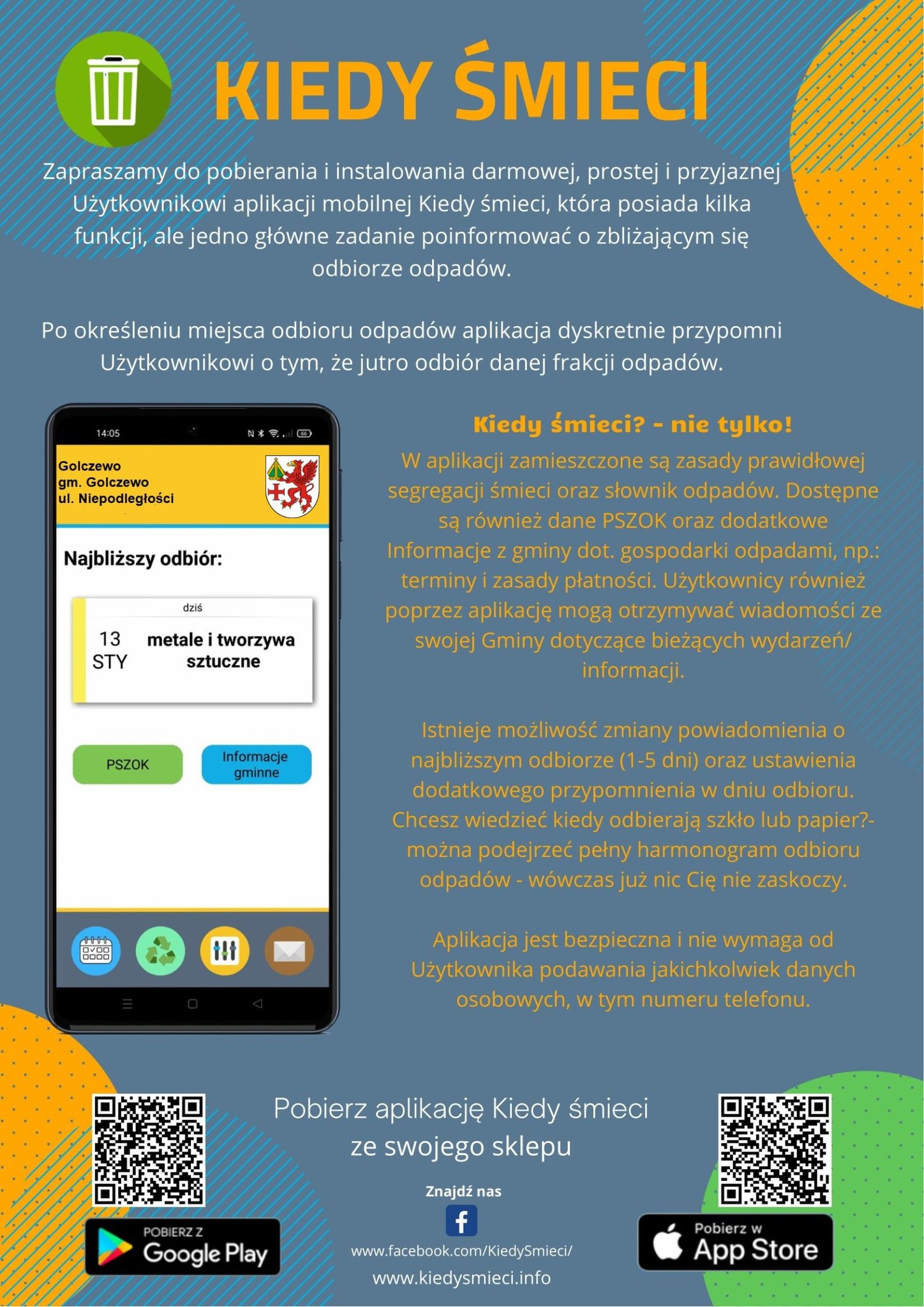 Gmina Golczewo zaprasza Mieszkańców do korzystania z ogólnopolskiej, darmowej aplikacji z harmonogramem odbioru śmieci w swojej miejscowości "Kiedy Śmieci". Dowiecie się z niej wszystkich niezbędnych informacji dotyczących odbioru odpadów.
Aplikacja "Kiedy Śmieci" to nowoczesna i bezpieczna technologia. Aplikacja jest anonimowa, nie zbieramy żadnych danych. Jedyne co przekazujesz to miejscowość, dla której chcesz otrzymywać powiadomienia. Jest ona darmowa dla każdego mieszkańca, dla wszystkich miast i gmin w Polsce.
Dzięki niej pozbędziecie się raz na zawsze drukowanych harmonogramów, gdyż wszystko będzie dostępne w waszym telefonie. Wpisz nazwę swojej gminy Określ miejscowość / ulicę / dzielnicę Gotowe! W odpowiednim czasie dostaniesz powiadomienie Możesz przejrzeć harmonogram, wiadomości nadesłane przez gminę, sprawdzić zasady segregacji oraz słownik odpadów.