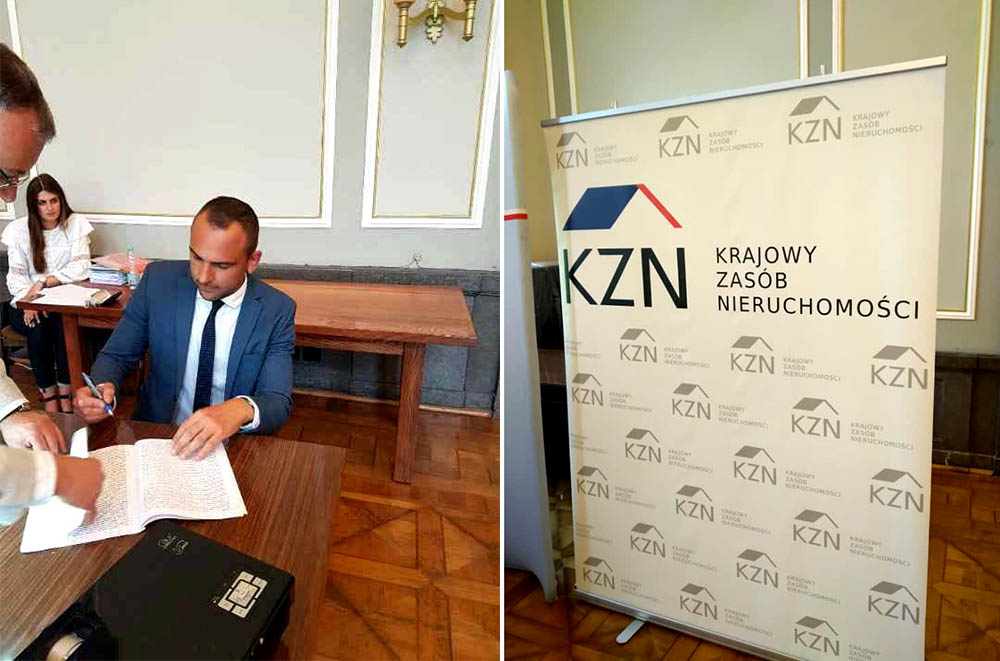 Burmistrz Międzyzdrojów Mateusz Bobek, podpisał w Koszalinie niezwykle ważny akt notarialny – umowę przystąpienia do spółki z o.o.  " Społeczna Inicjatywa Mieszkaniowa – KZN Zachodniopomorskie".  Jest to nowa inicjatywa rządowa, umożliwiająca realizację budownictwa mieszkaniowego wielorodzinnego dostępnego szczególnie dla młodych ludzi.
Burmistrz przewiduje, że w ciągu 2 lat nastąpi realizacja, czyli rozpocznie się budowa pierwszego bloku dla naszych mieszkańców. Miasto odebrało już 3 mln złotych na ten cel z Rządowego Funduszu Rozwoju Mieszkalnictwa, przekaże również teren pod budowę, który zostanie wliczony jako nasz udział w spółce. Reszta funduszy na budowę zostanie  pozyskana przez spółkę jako kredyt z Banku Gospodarstwa Krajowego.
Mieszkańcy, którzy wpłacą 10 procent wartości mieszkania będą mieli możliwość wprowadzić się do nowego domu na dokładnie takich samych zasadach, jak w funkcjonujących powszechnie TBS-ach. Ci zaś, którzy wpłacą co najmniej 20 procent wartości mieszkania, po 15 latach będą mogli złożyć wniosek o jego wykup.
– Bardzo cieszę się, że udało nam się przystąpić do tej rządowej inicjatywy. To niezwykle ważne dla nas wszystkich, by współczesna polityka mieszkaniowa skierowana była na powiększanie zasobu mieszkaniowego na wynajem oraz wspieraniem najmu z opcją wykupu na własność. To ważny dzień dla międzyzdrojan- mówi burmistrz Mateusz Bobek. Cieszę się tym bardziej, że młodzi ludzie będą mogli skorzystać z możliwości, których obecne MTBS-y dotychczas nie oferowały- dodaje.
Biuro Burmistrza Gminy Międzyzdroje